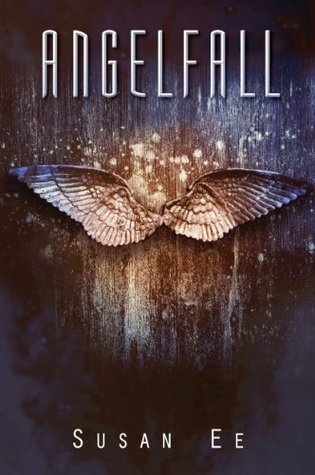 Series: Penryn and the End of Days #1
Author: Susan Ee
Published Date: August 28, 2012
Publisher: Skyscape
Format: ebook
Pages: 288
ISBN: 9781444778519
Genre: post-apocalyptic fiction
Rating: 4 stars
Synopsis:
It's been six weeks since angels of the apocalypse descended to demolish the modern world. Street gangs rule the day while fear and superstition rule the night. When warrior angels fly away with a helpless little girl, her seventeen-year-old sister Penryn will do anything to get her back.
Anything, including making a deal with an enemy angel.
Raffe is a warrior who lies broken and wingless on the street. After eons of fighting his own battles, he finds himself being rescued from a desperate situation by a half-starved teenage girl.
Traveling through a dark and twisted
Northern California
, they have only each other to rely on for survival. Together, they journey toward the angels' stronghold in
San Francisco
where she'll risk everything to rescue her sister and he'll put himself at the mercy of his greatest enemies for the chance to be made whole again.
My Review: I received a copy of this book in exchange for an honest review.
This was a dark look at angels, but it was so enjoyable, I didn't want to put it down, and I talked about it at work. From one of the very first scenes, the author sets a dark and fearsome image of bloodthirsty, furious, condescending angels. Angels who aren't cherubic, who despise humanity, and see themselves as so much better than us that they see us as "monkeys".
Despite that, Penryn, a 17 year old girl who is on a mission to save her handicapped little sister from the angels who kidnapped her, makes a very uneasy alliance with Raffe, a warrior angel whose life she saves. This leads to an adventure that is a rollercoaster of emotions and crazy violence and desperation. There is nothing more desperate than seeing someone who eats kitty kibble without a second thought.
The last 1/3 of the book makes the book. There is so much action going on, so much heartbreak going on, so many feels going on, it just drags you kicking and screaming and crying to the end. And then you NEED the next book….which thankfully I had!